AWANA is a time of fun and learning for children. At each AWANA club meeting kids can come and enjoy spending time playing games, eating snacks, and learning from the Bible. AWANA helps Grace Baptist Church and parents work together to develop spiritually strong children who faithfully follow Jesus Christ.
It is for children Kindergarten through Sixth grade. AWANA meet every Wednesday during the school year from 6:30 p.m. to 8:00 p.m.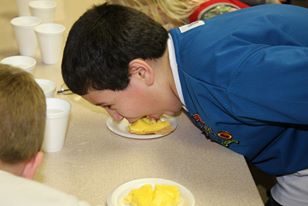 Grand Prix
Each spring AWANA clubbers have the opportunity to participate in a pinewood derby car race at the AWANA Grand Prix. The Grand Prix is held on a Saturday and parents are encouraged to come and be part of the excitement as the kids race the cars that they have made. Never made a pinewood derby car? No worries, there are opportunities leading up to race day for you and your child to get some help in making and perfecting the car.
Be sure to watch the calendar for this year's Grand Prix.